Vincent Touzery personal style in Supreme «Blessed»
80s sportswear at its finest. Читать на русском.
Let's just admit it: Supreme «Blessed» is a true work of art. Period. The tricks, the style, the camera, the camaraderie, the music selection, the coloring, the lifestyle. It hits all the right notes, even if you are not familiar with skateboarding culture. I just can't praise it enough.
And the team roaster. It's just so good. Everyone in this video is straight killing it. Unlike other skate videos that come out way too often these days, Supreme «Blessed» demonstrates unrivaled style both on and off the board. Kevin Rodrigues, Sean Pablo, Tyshawn Jones are the obvious ones. But I'd like to take some time to appreciate the personal style of Vincent Touzery.
Rising from the Paris skate crew Blobys Vincent Touzery has more of low key styles among the Supreme team. It's really simple: classic Nike sneakers like Blazers, Jordans, and Dunks, Levi's jeans, a t-shirt and hoody combo, and a snapback on top. Sounds basic really, but Vincent masters the look so well. It's classic '80s sportswear put in skateboarding context.
There is one particular feature through, and that is the color black. Most of the time Vincent incorporates at least one black piece in his outfit. It might be just sneakers, but more often it's a sneakers-socks-jeans combo or even an all-black look with just a few pops of color. I doubt a skater would be trying too hard to coordinate his outfits, but Vincent does a really good job at adding complementary touches of color like blue swoosh blue snapback combo or a pale yellow cap logo that matches the tone of a hoody.
That said, it's definitely Vincent's skateboarding that makes the look interesting. You just can't imitate the beat-up Nikes and frayed Levi's jeans without actually hitting the streets. But unlike the style of other «Blessed» riders this sporty aesthetic feels quite at home both on and off the board.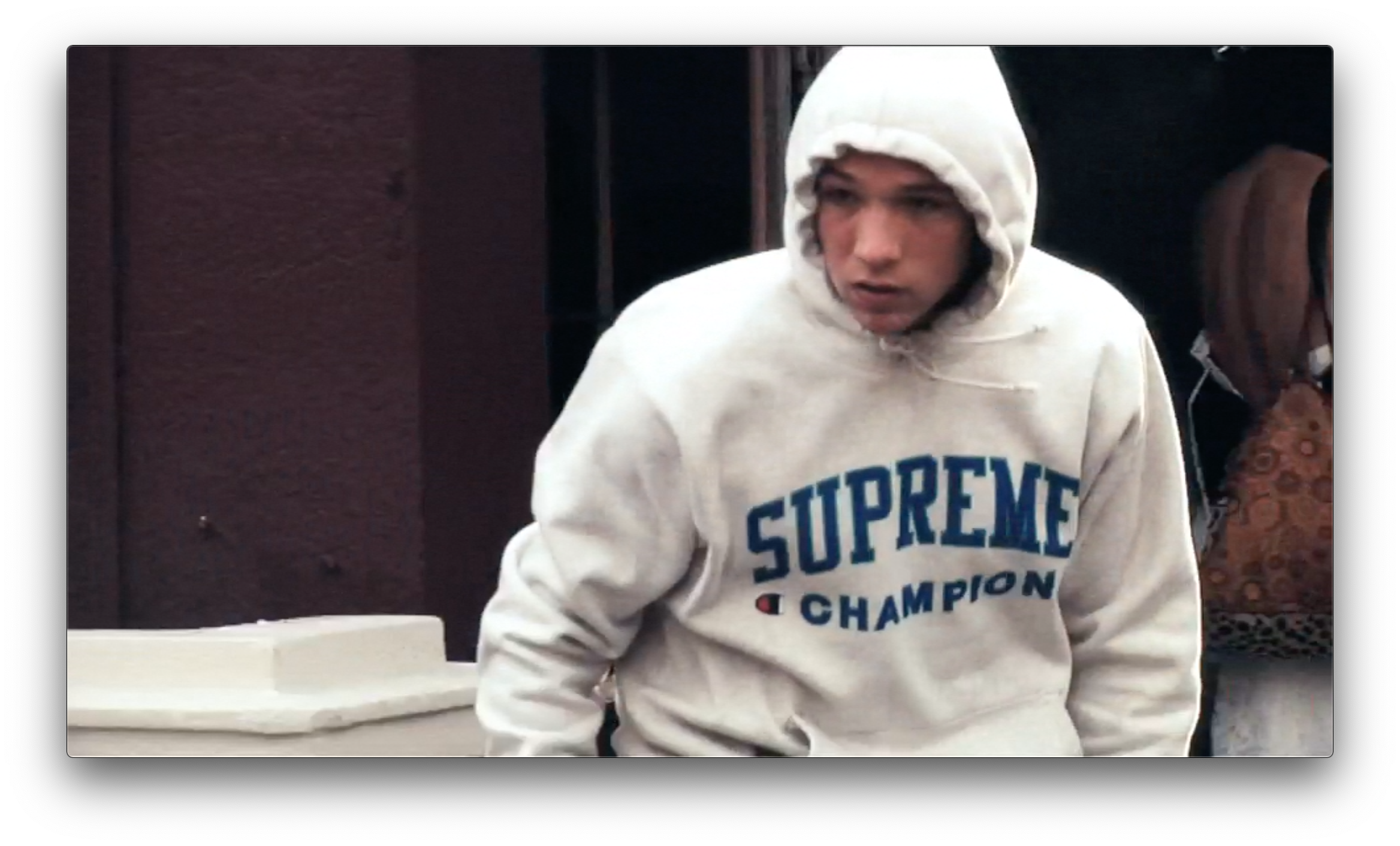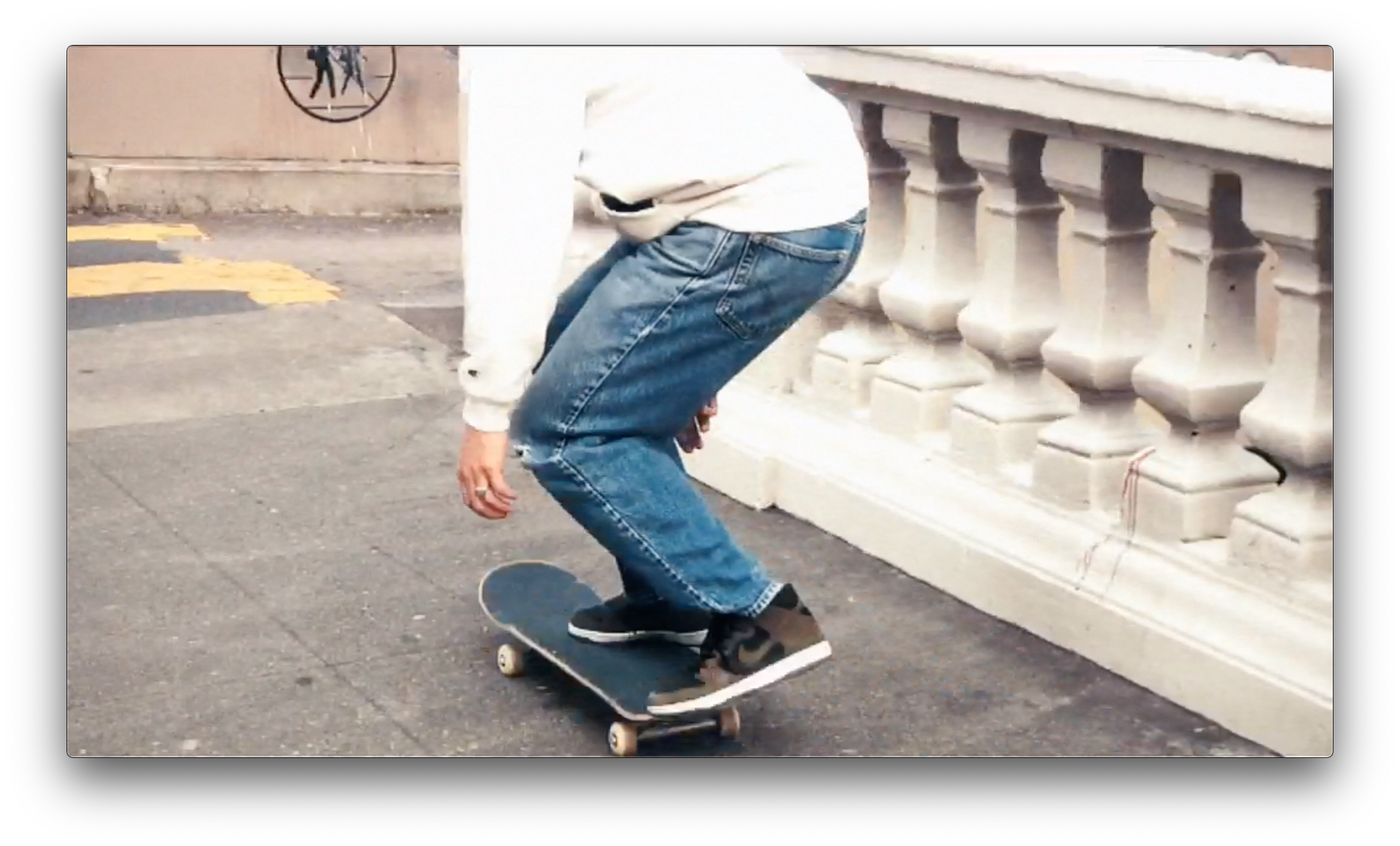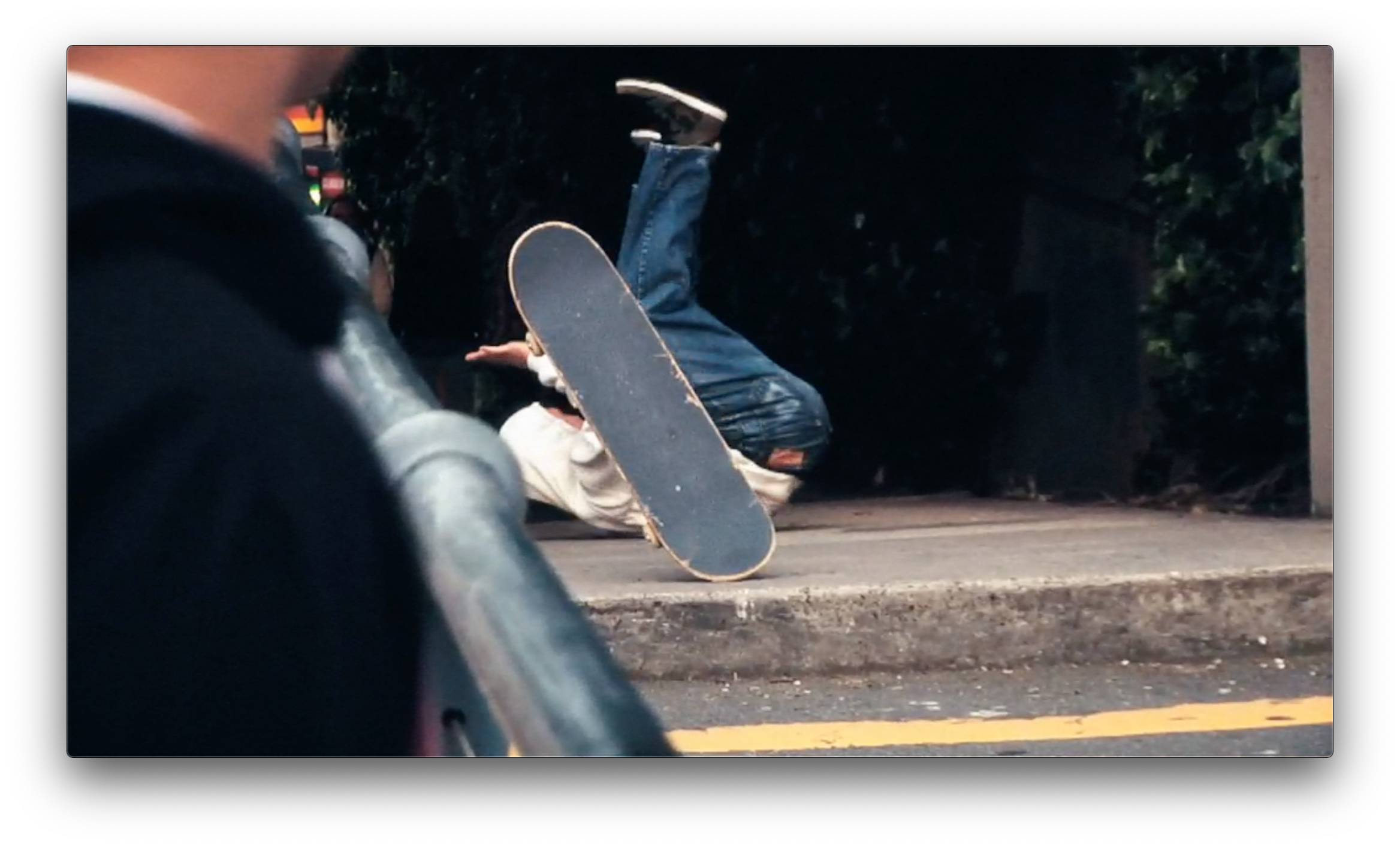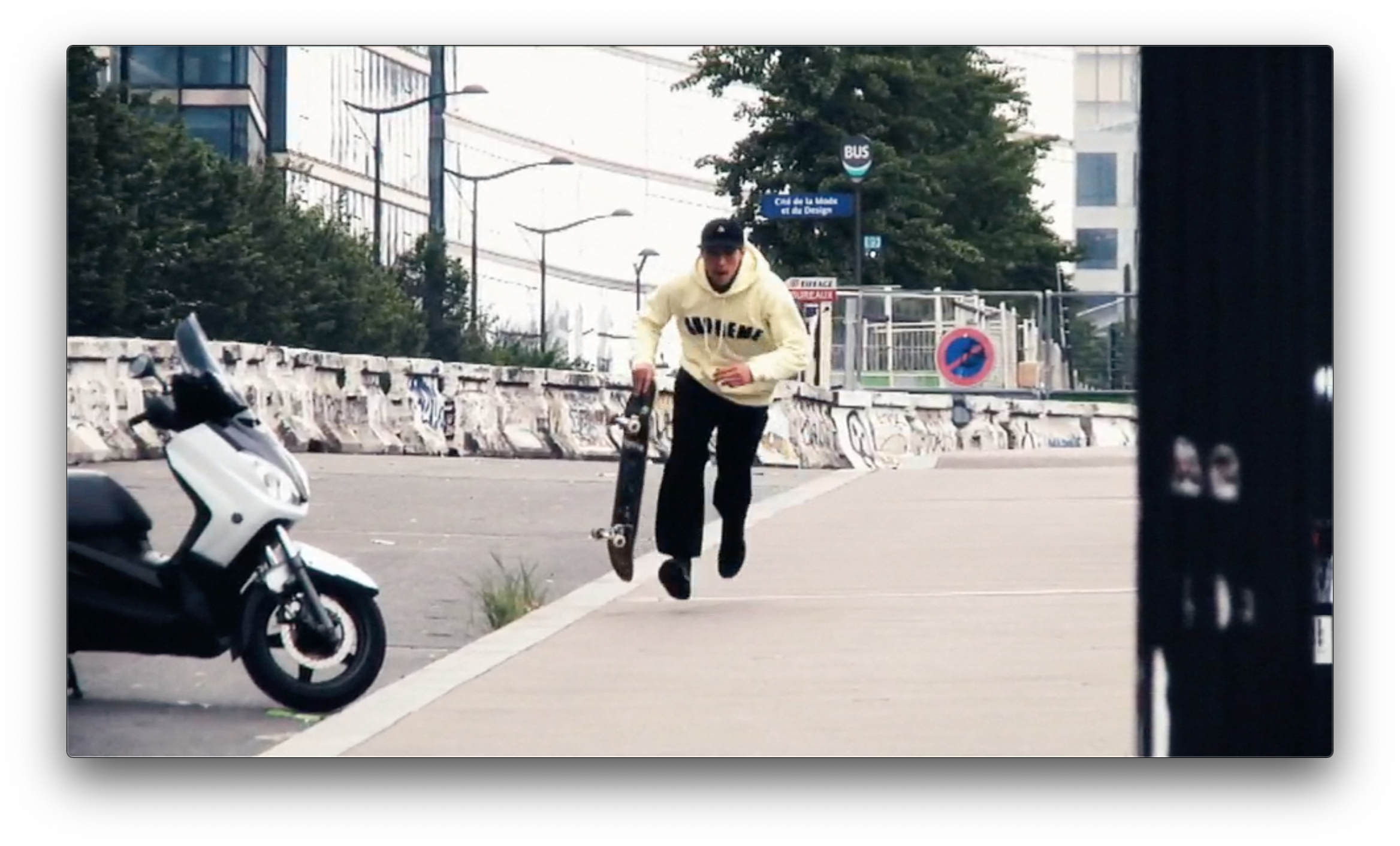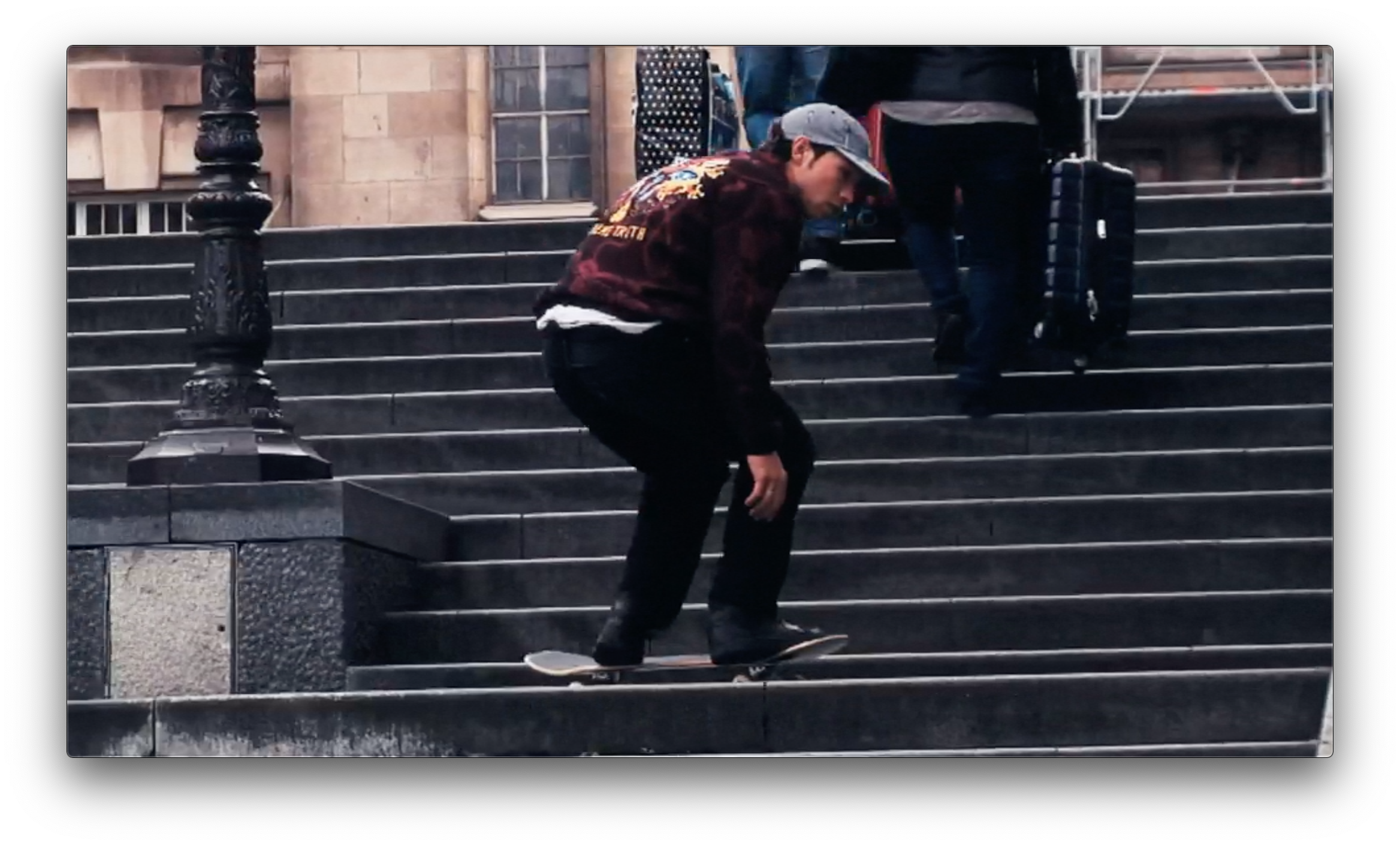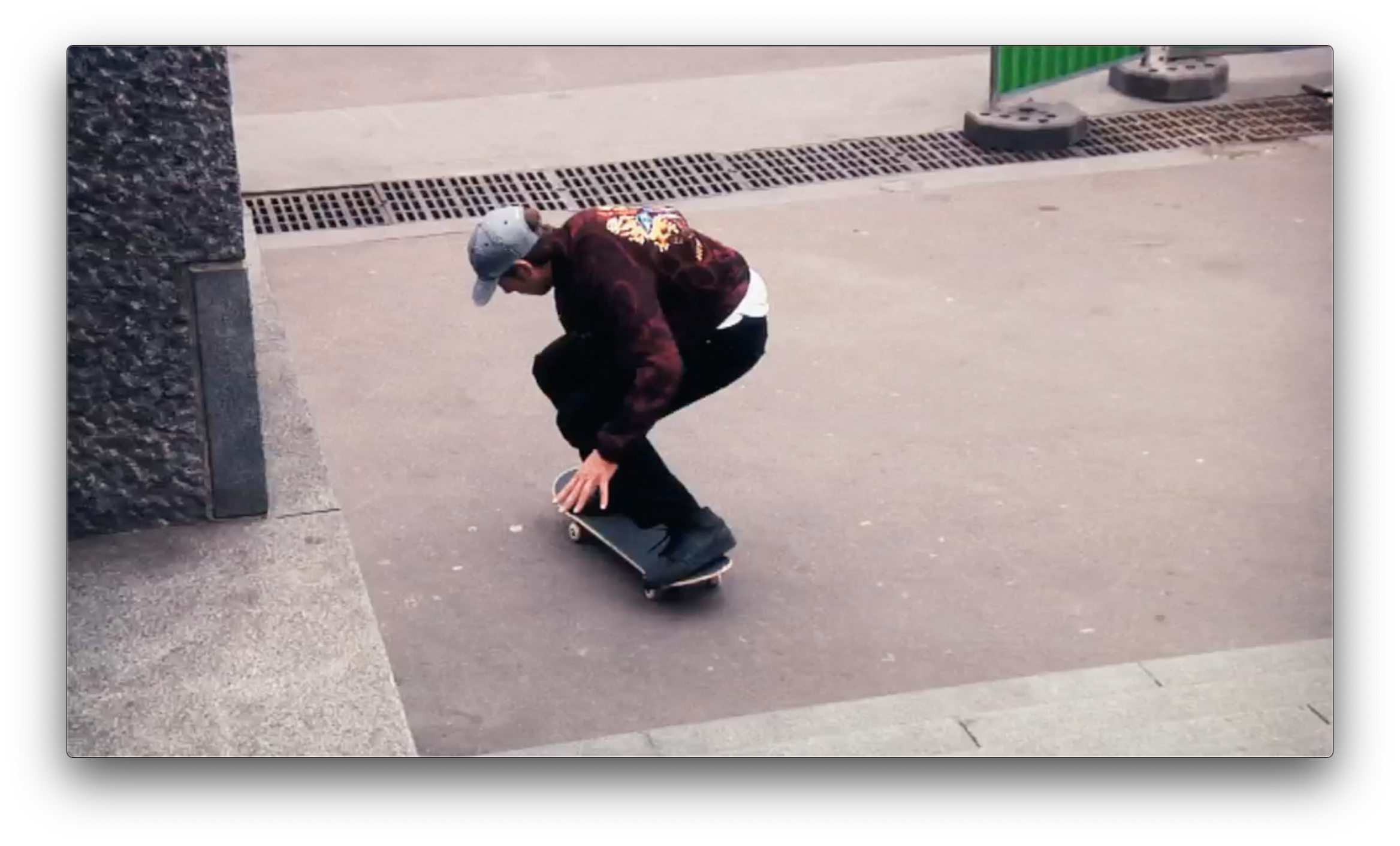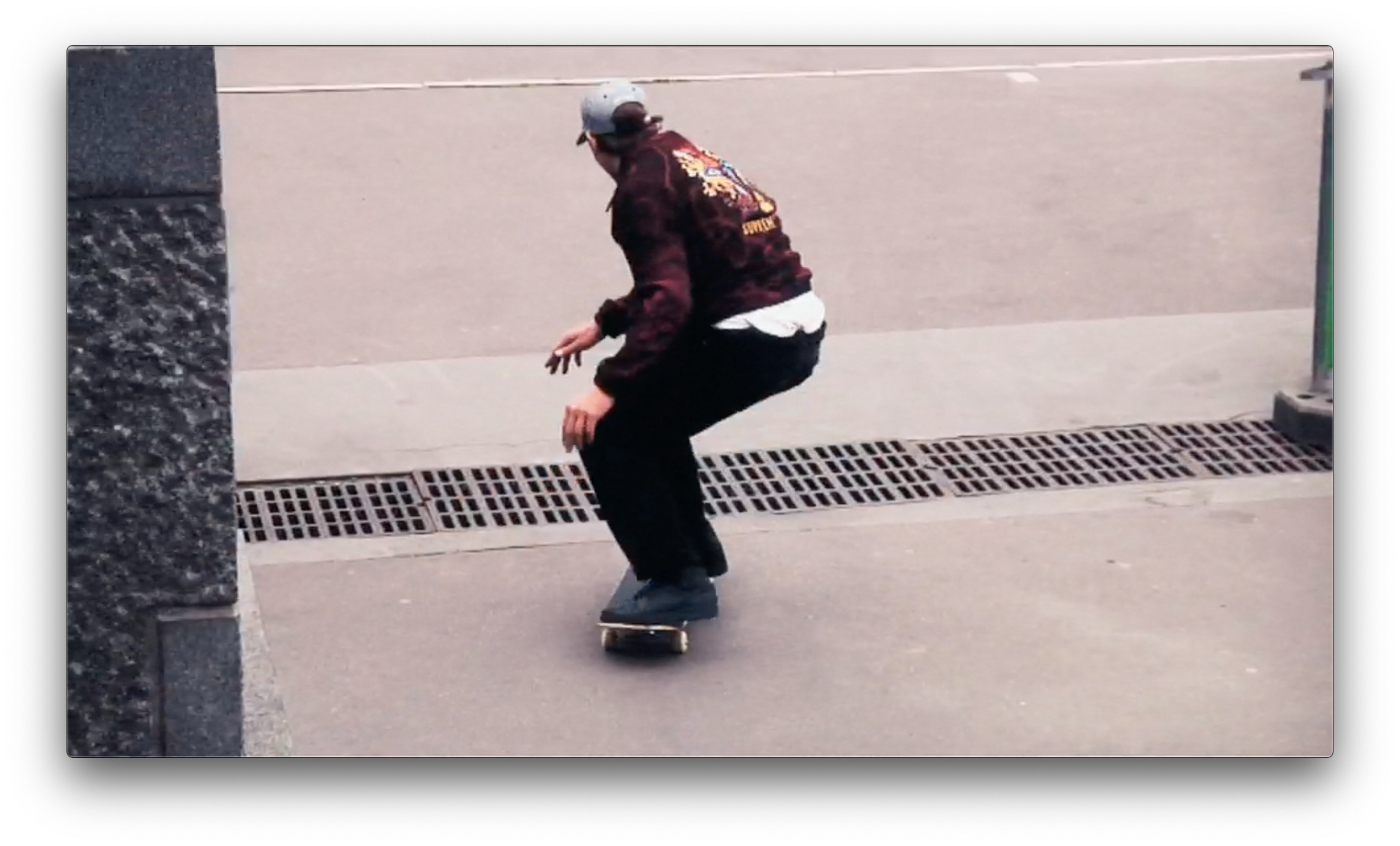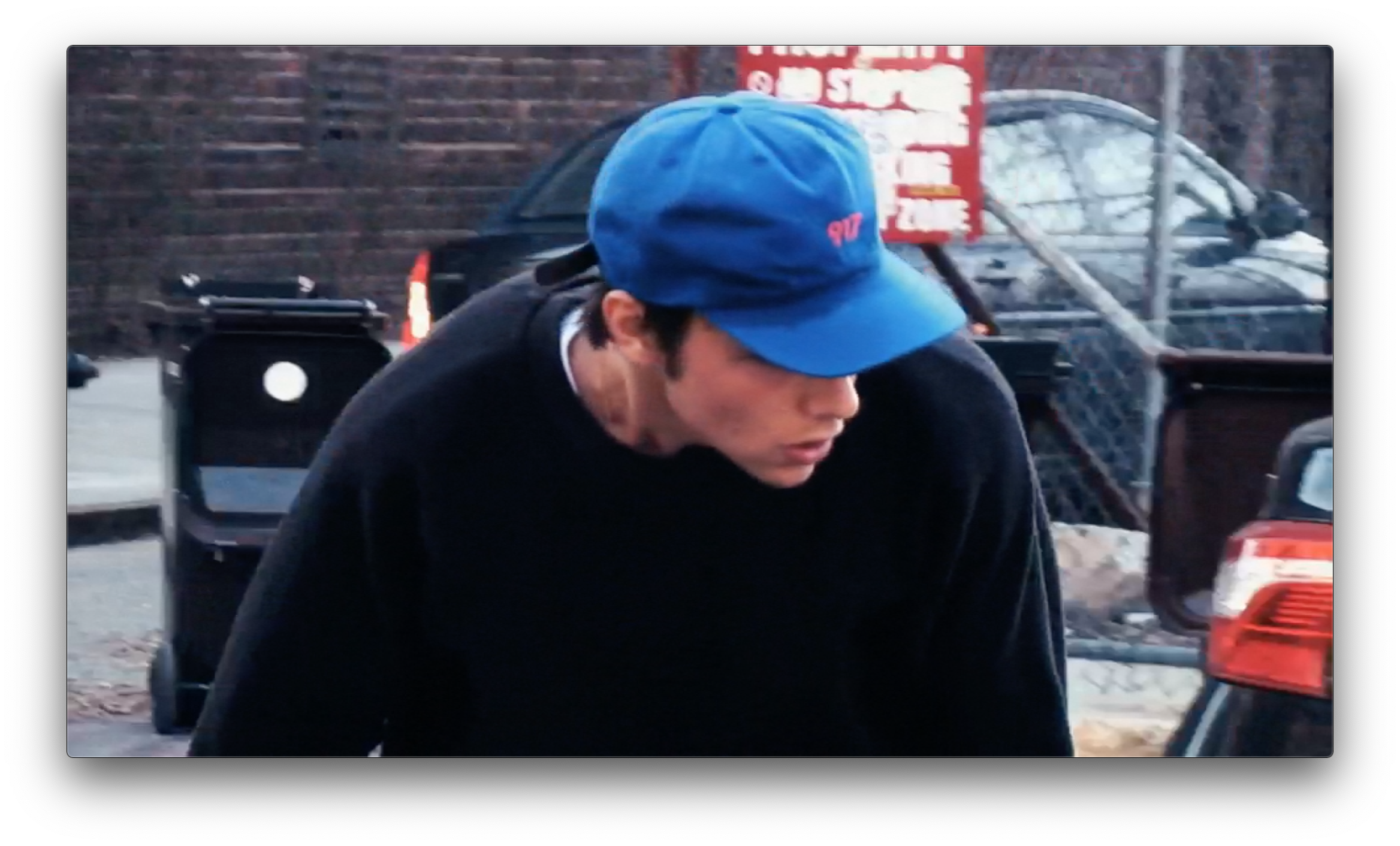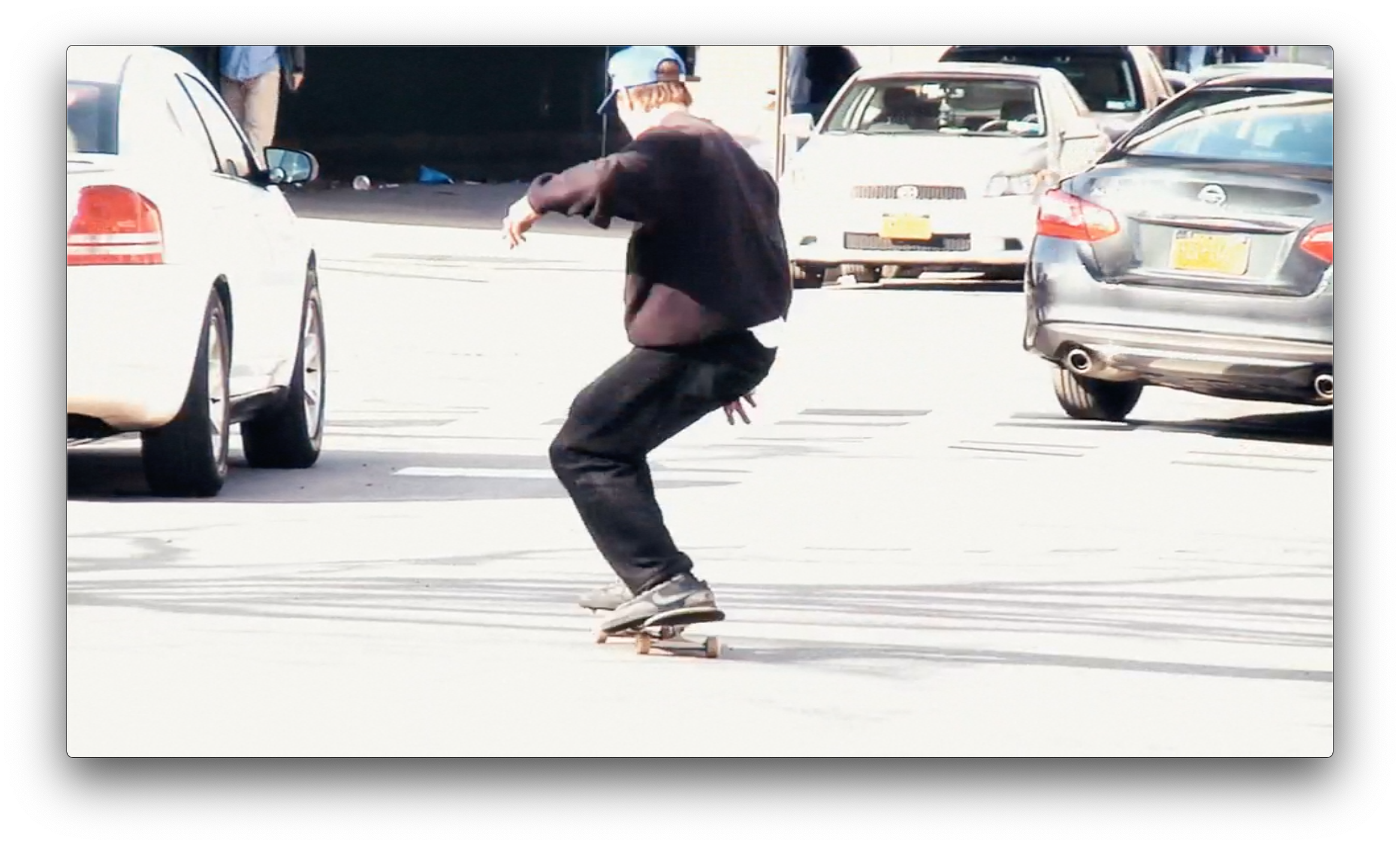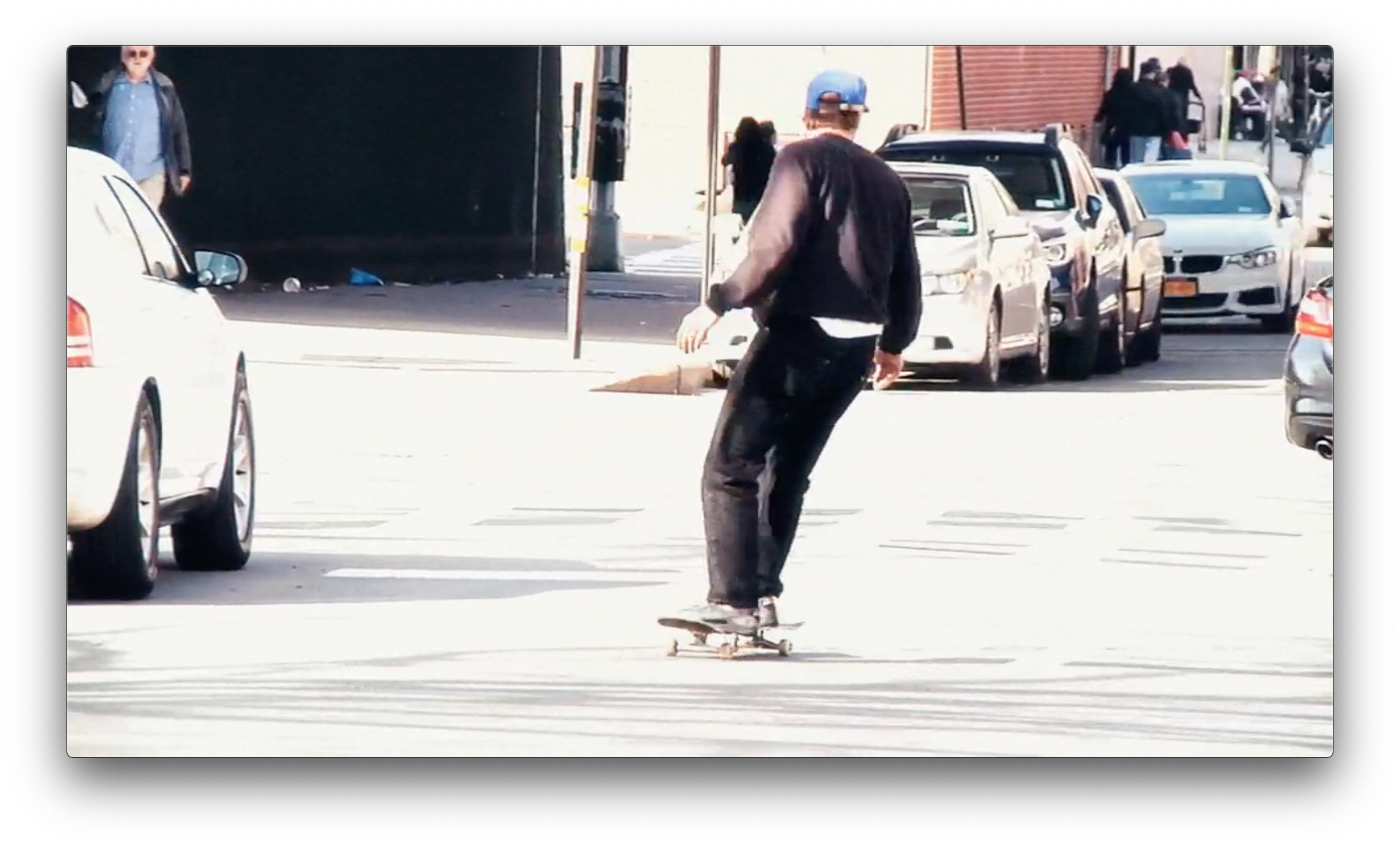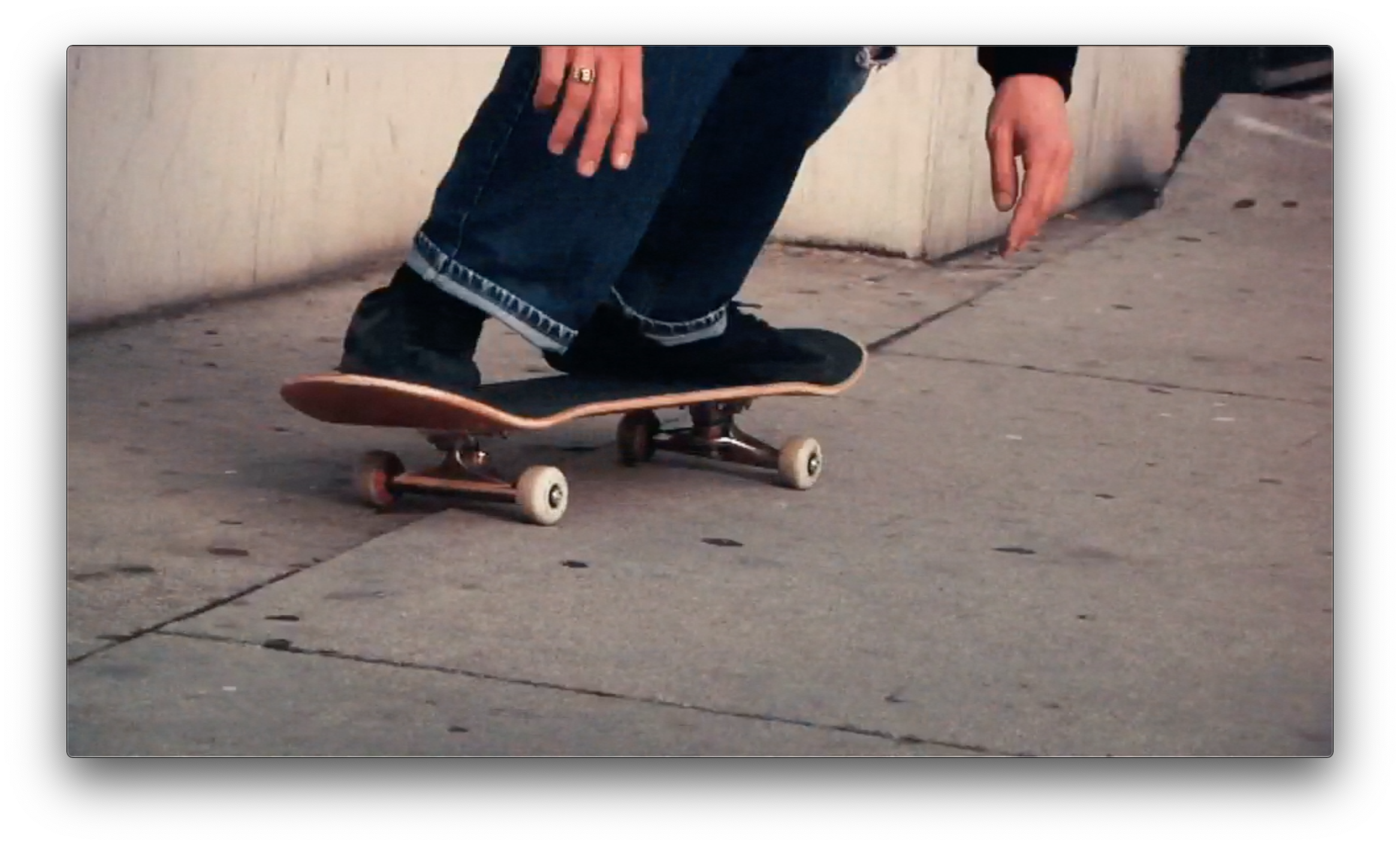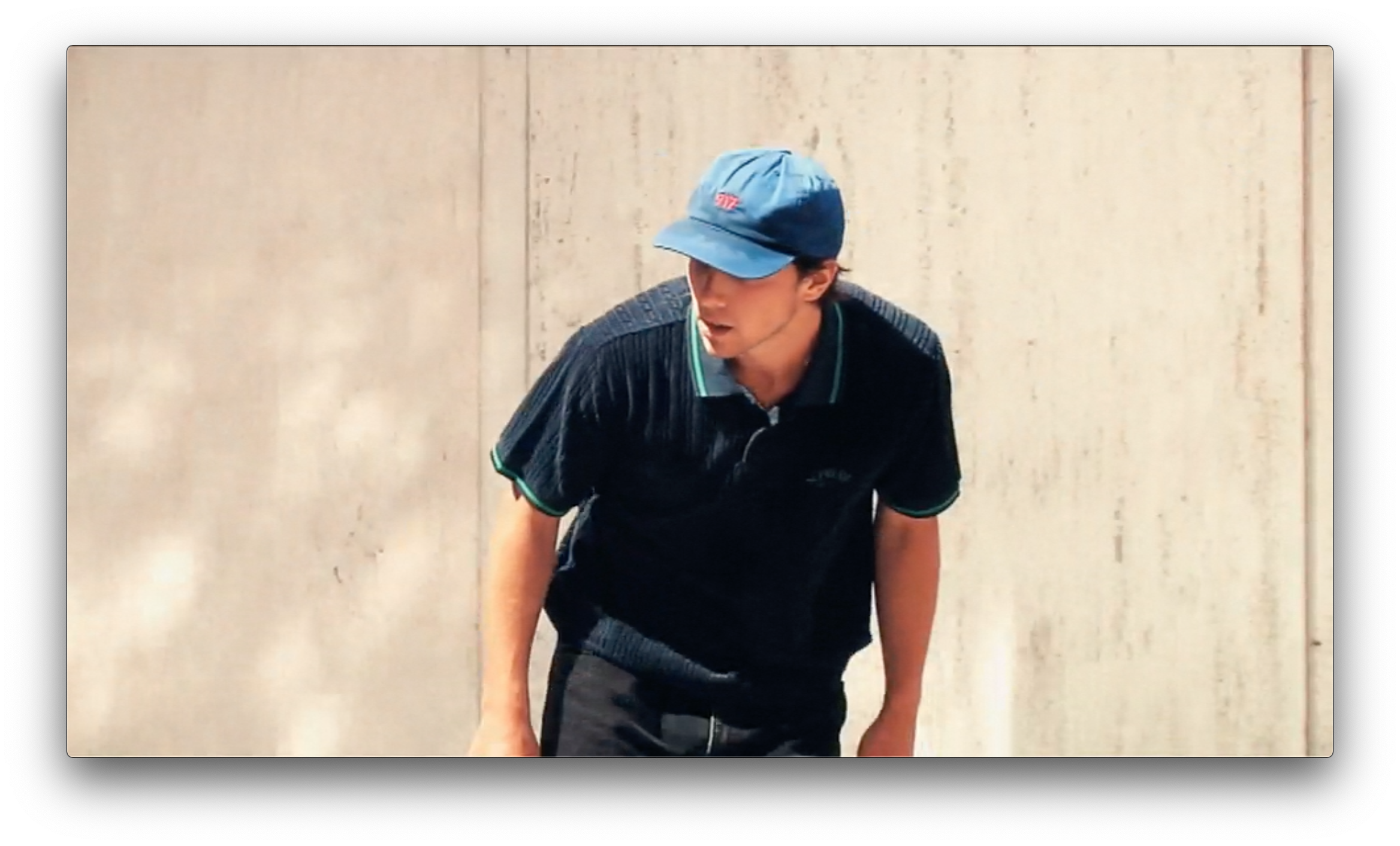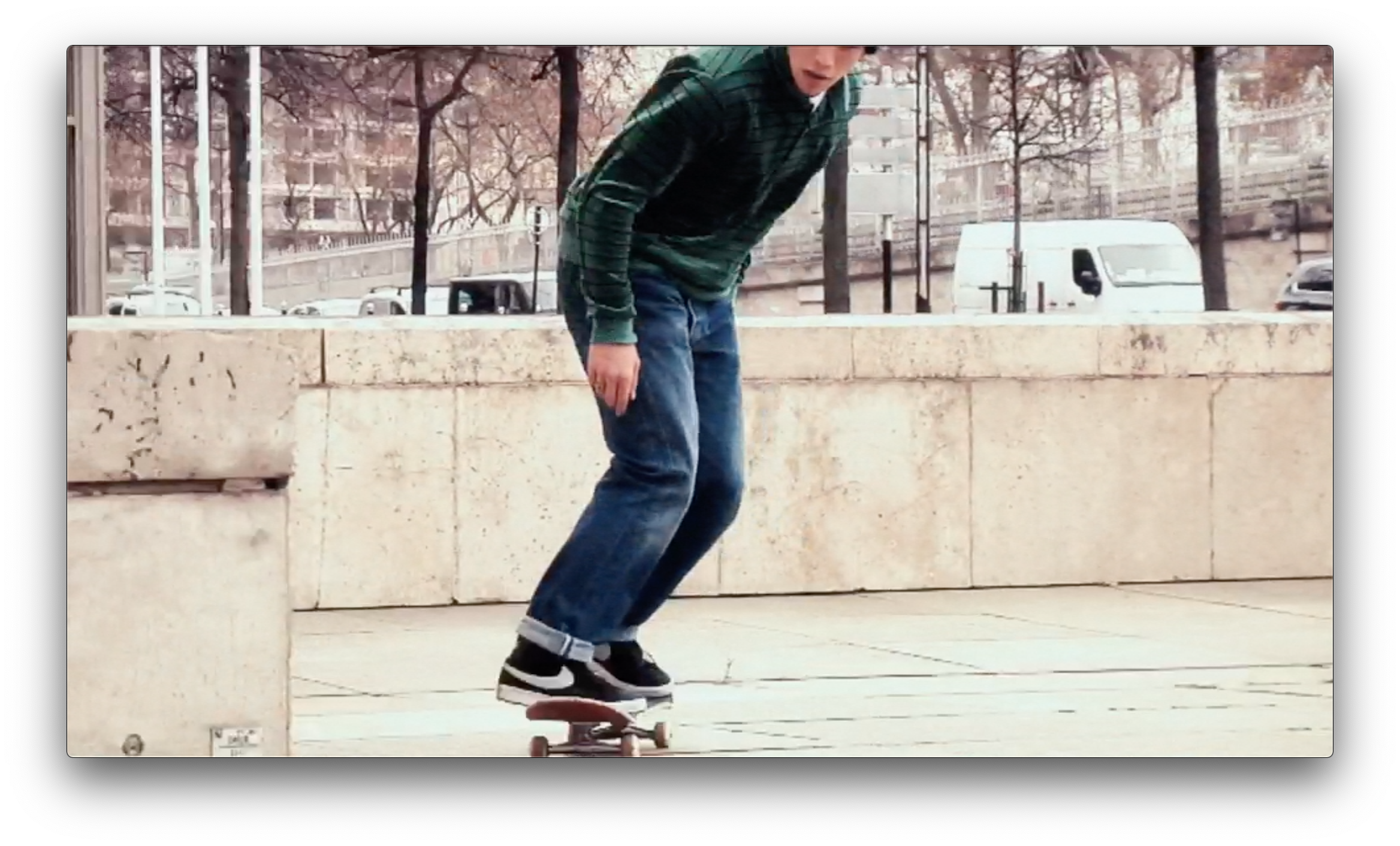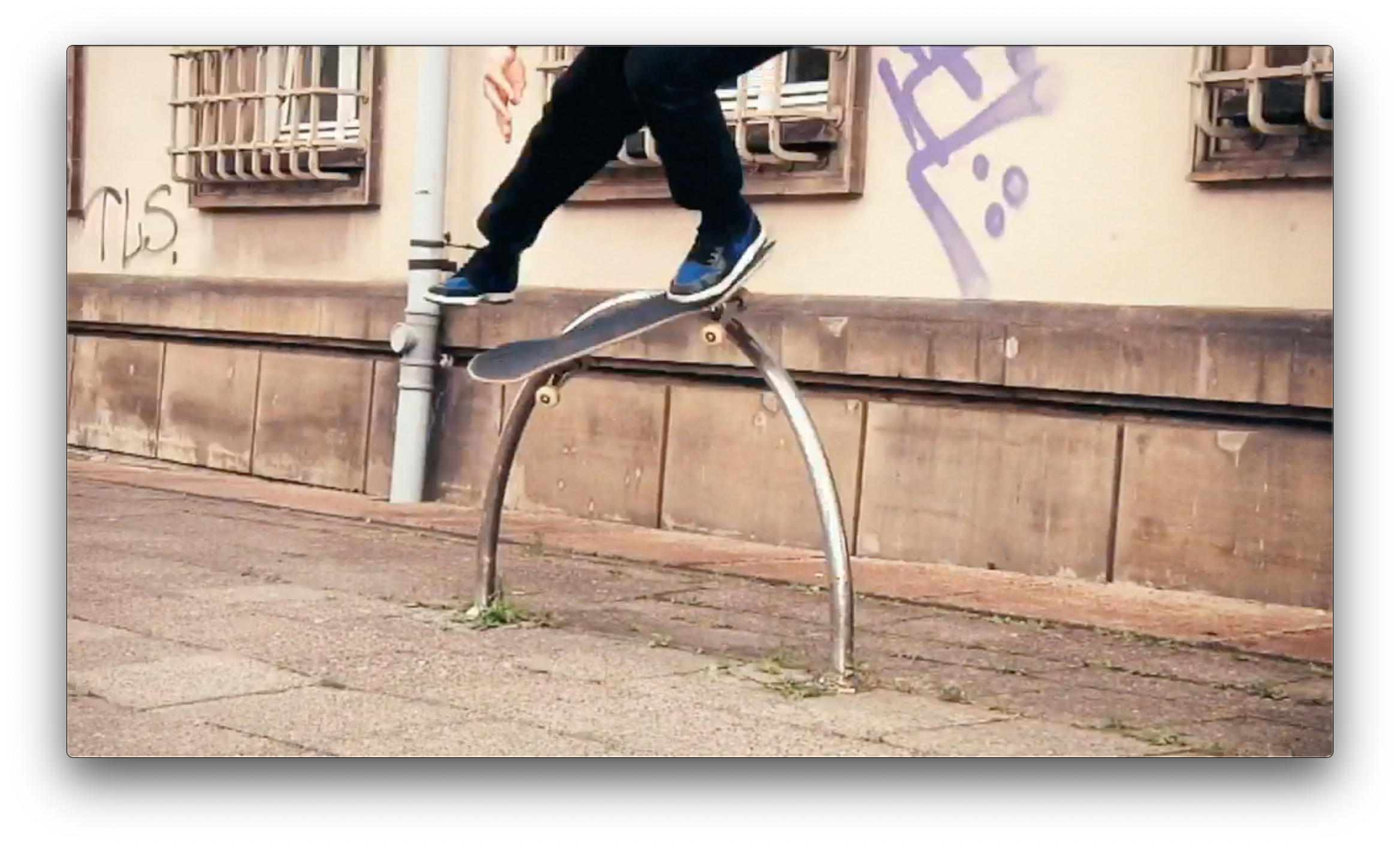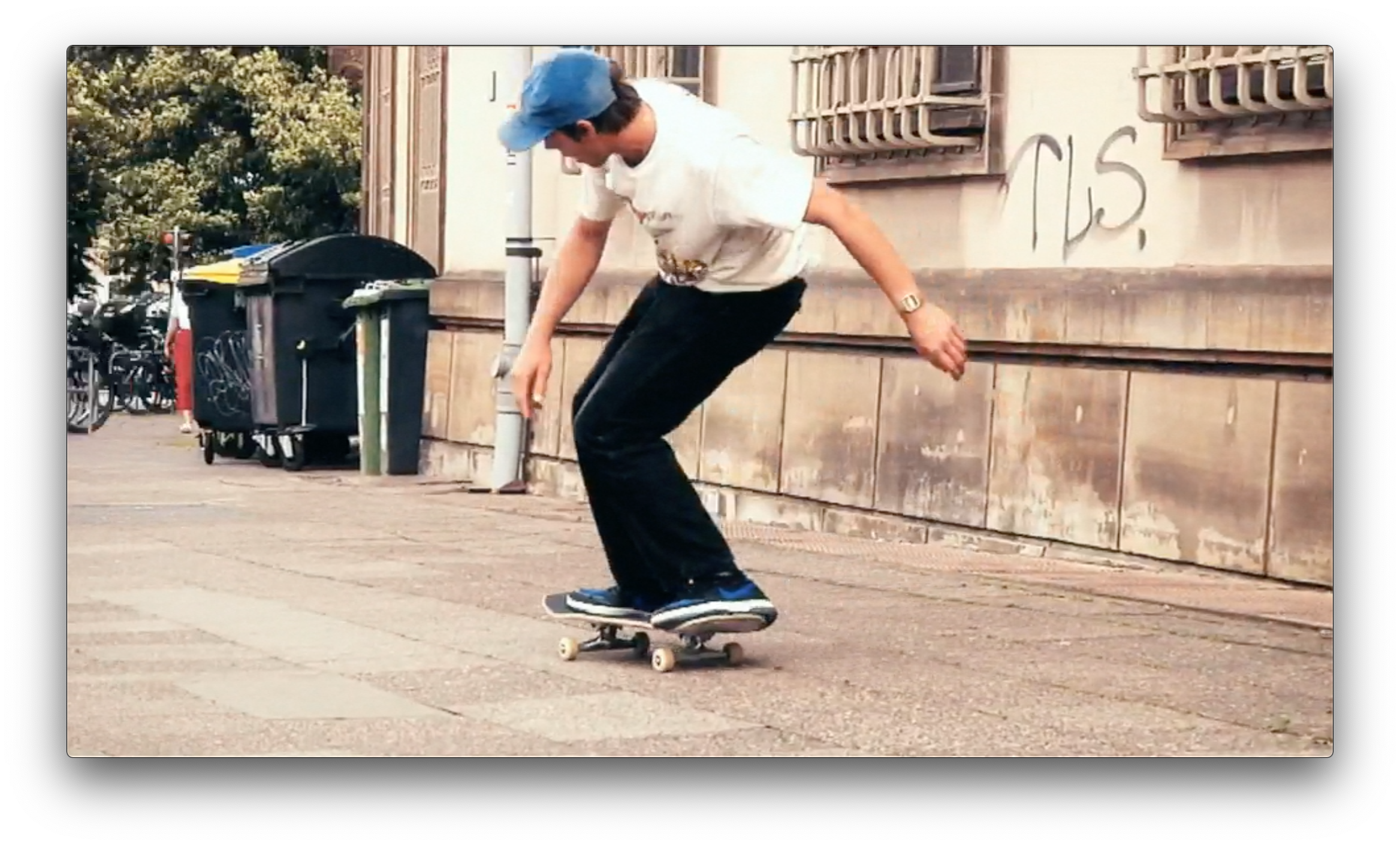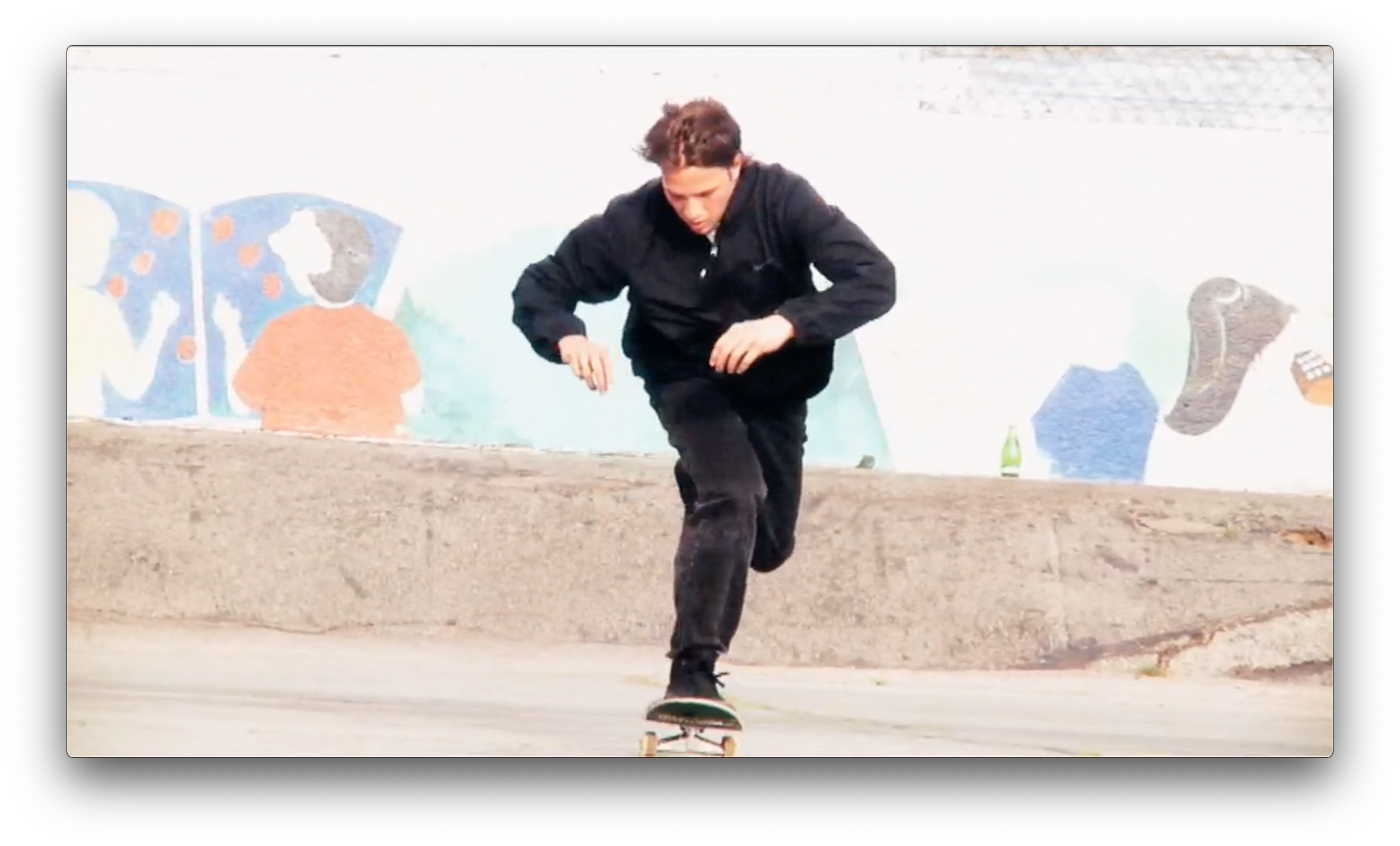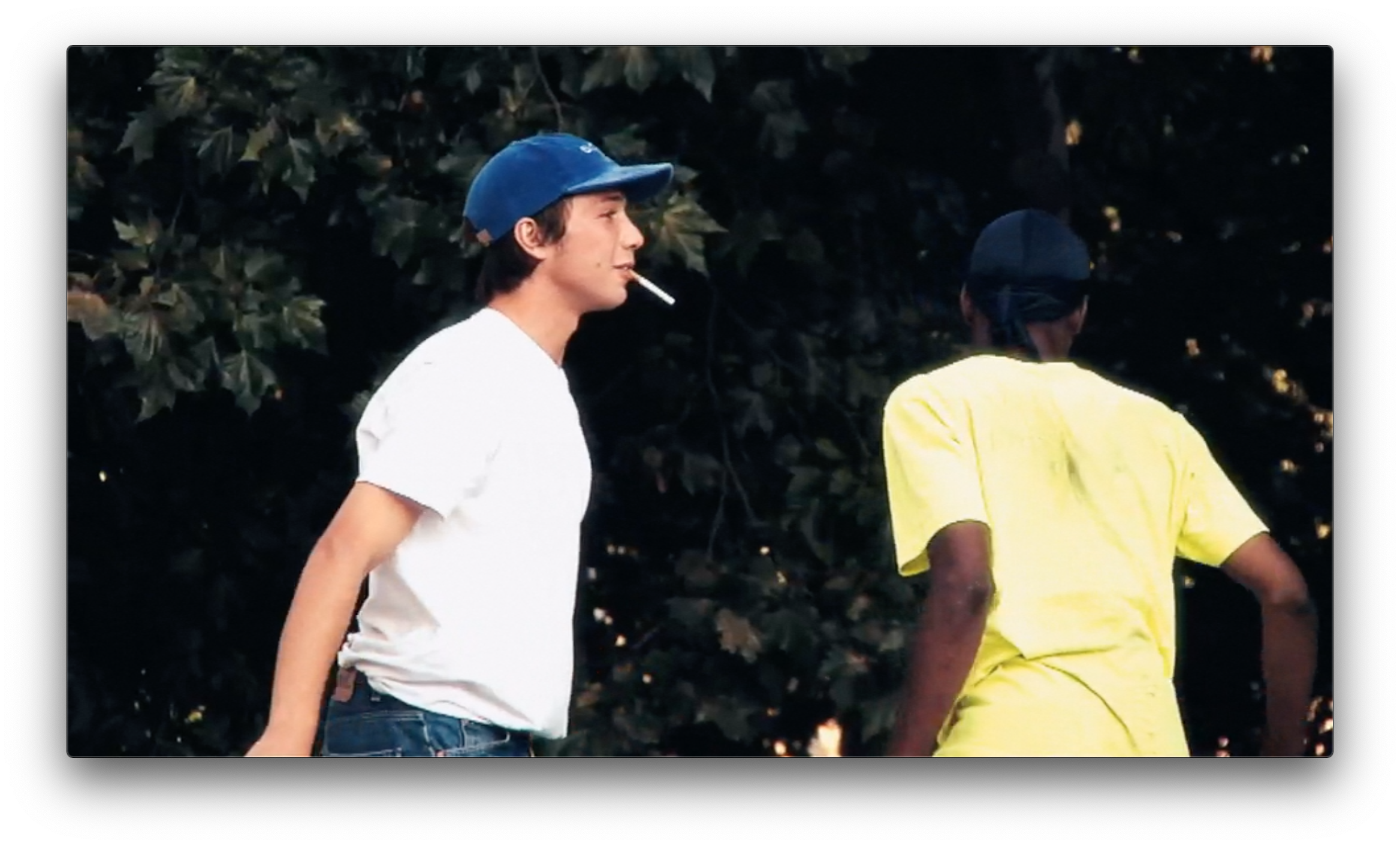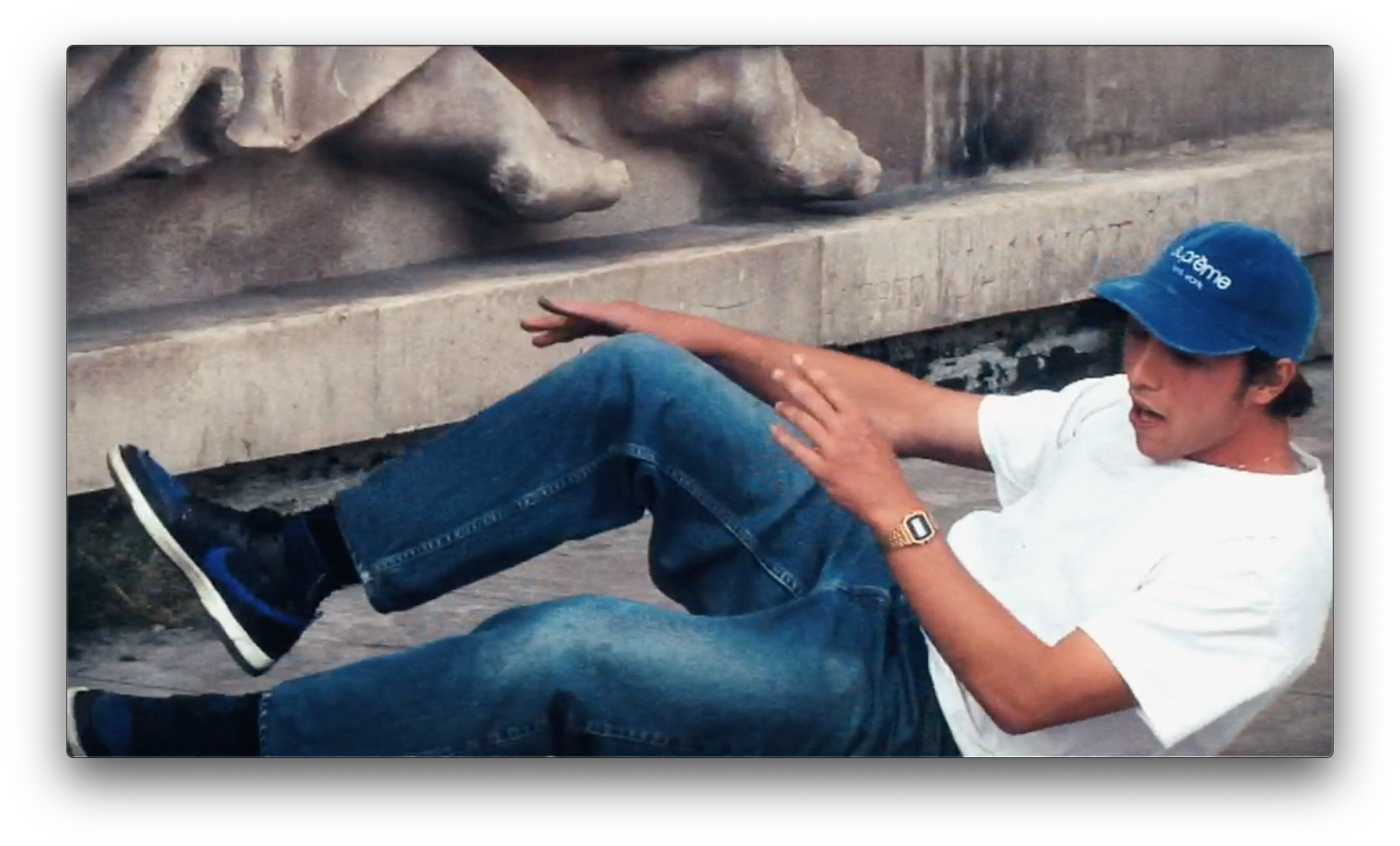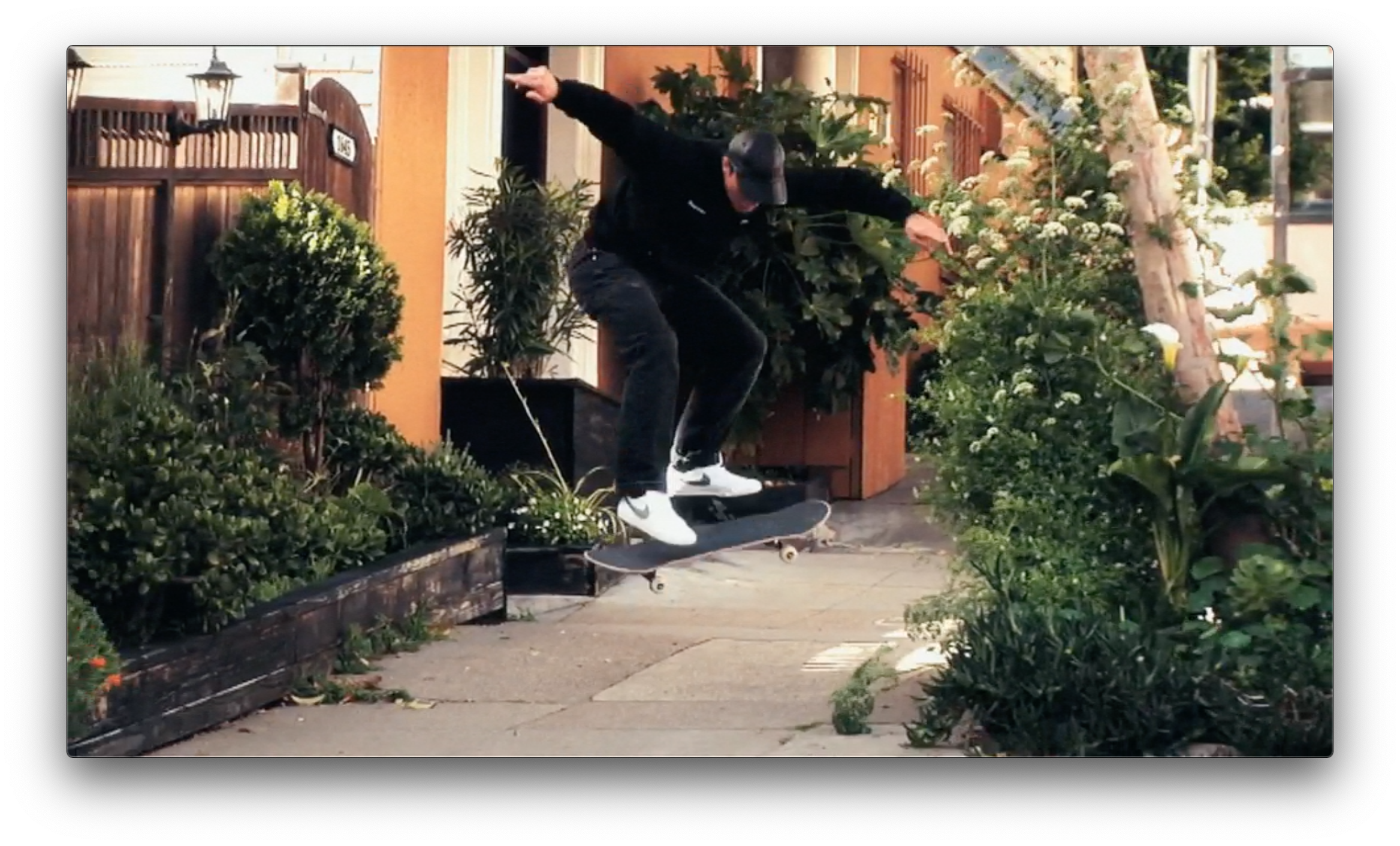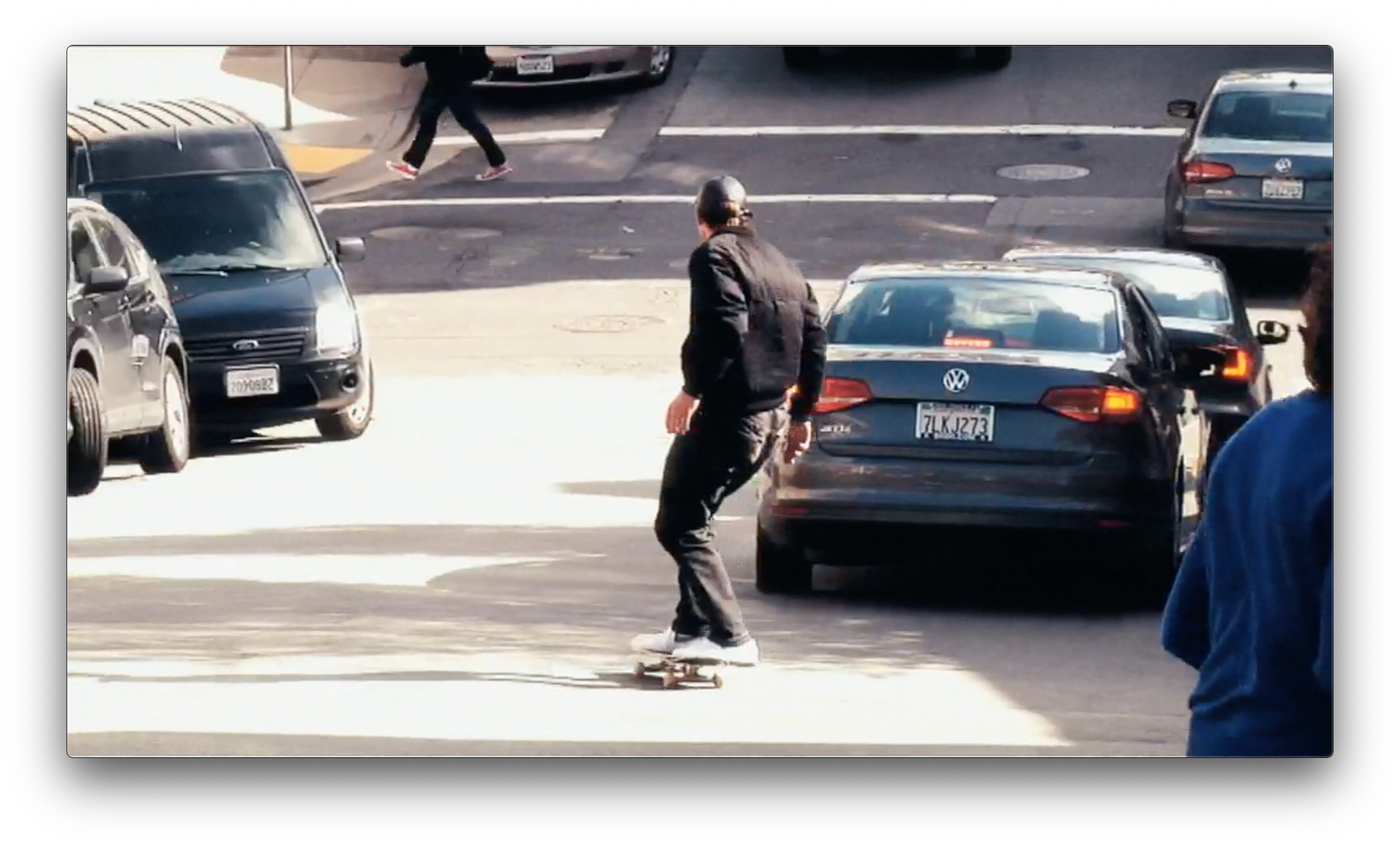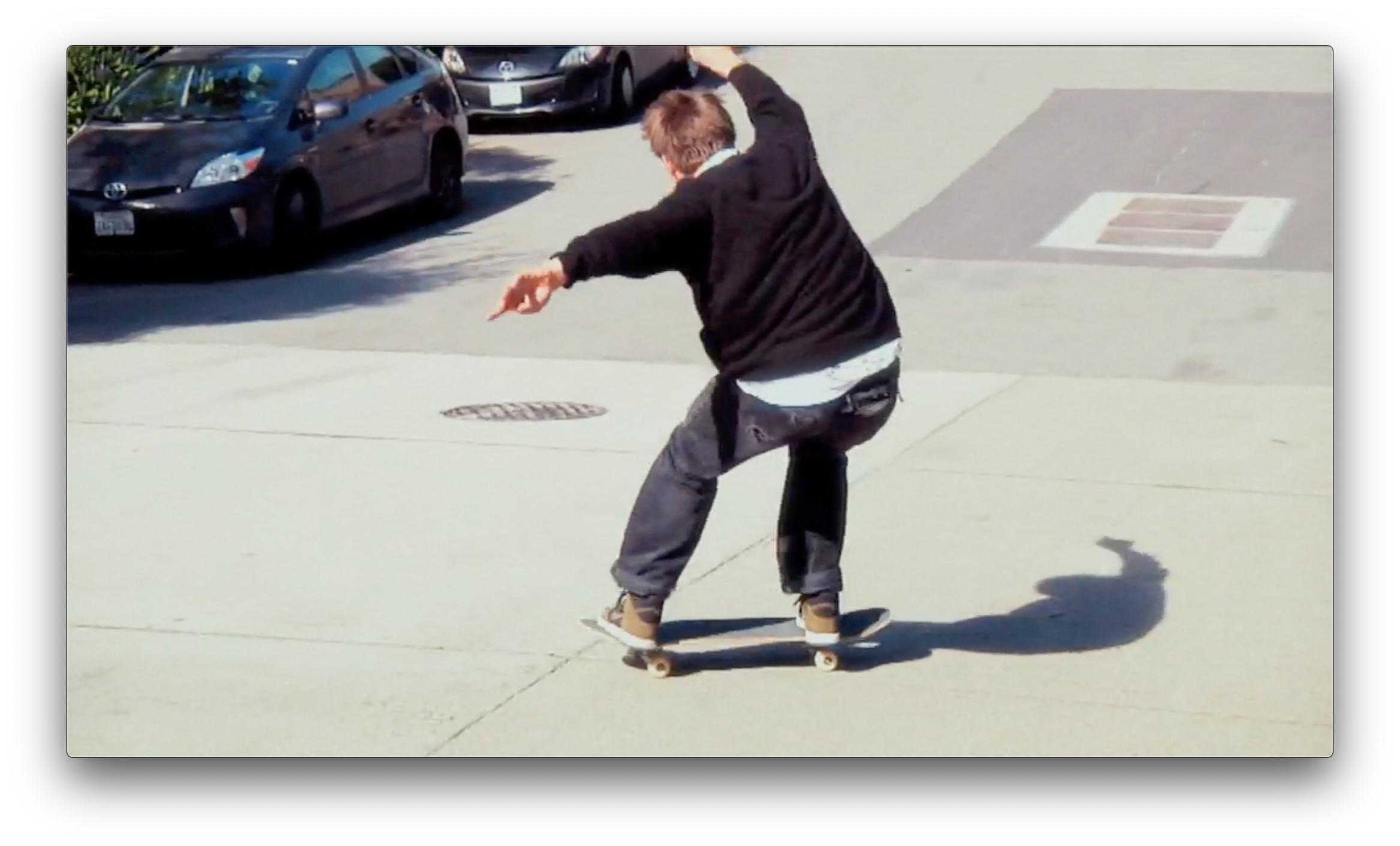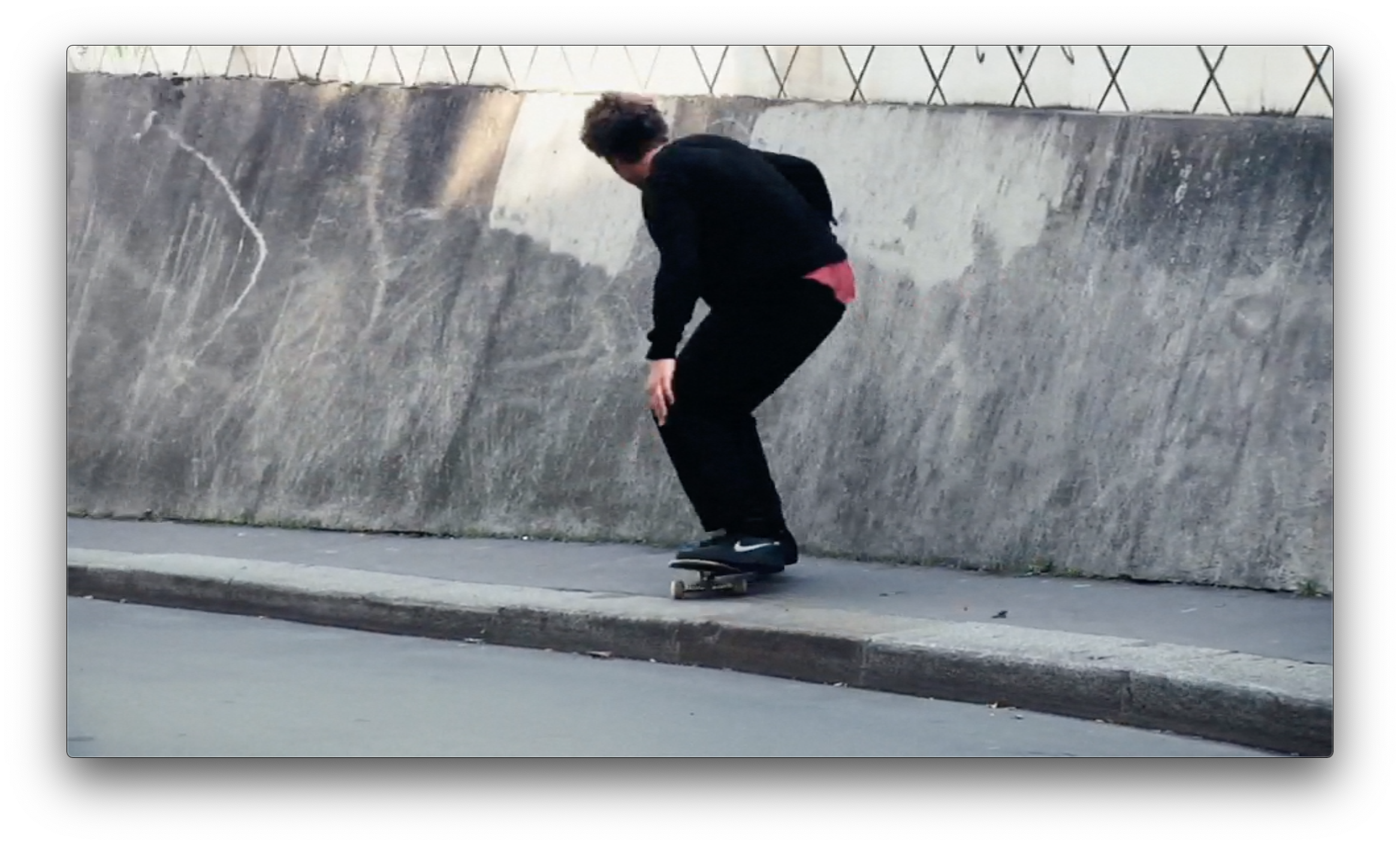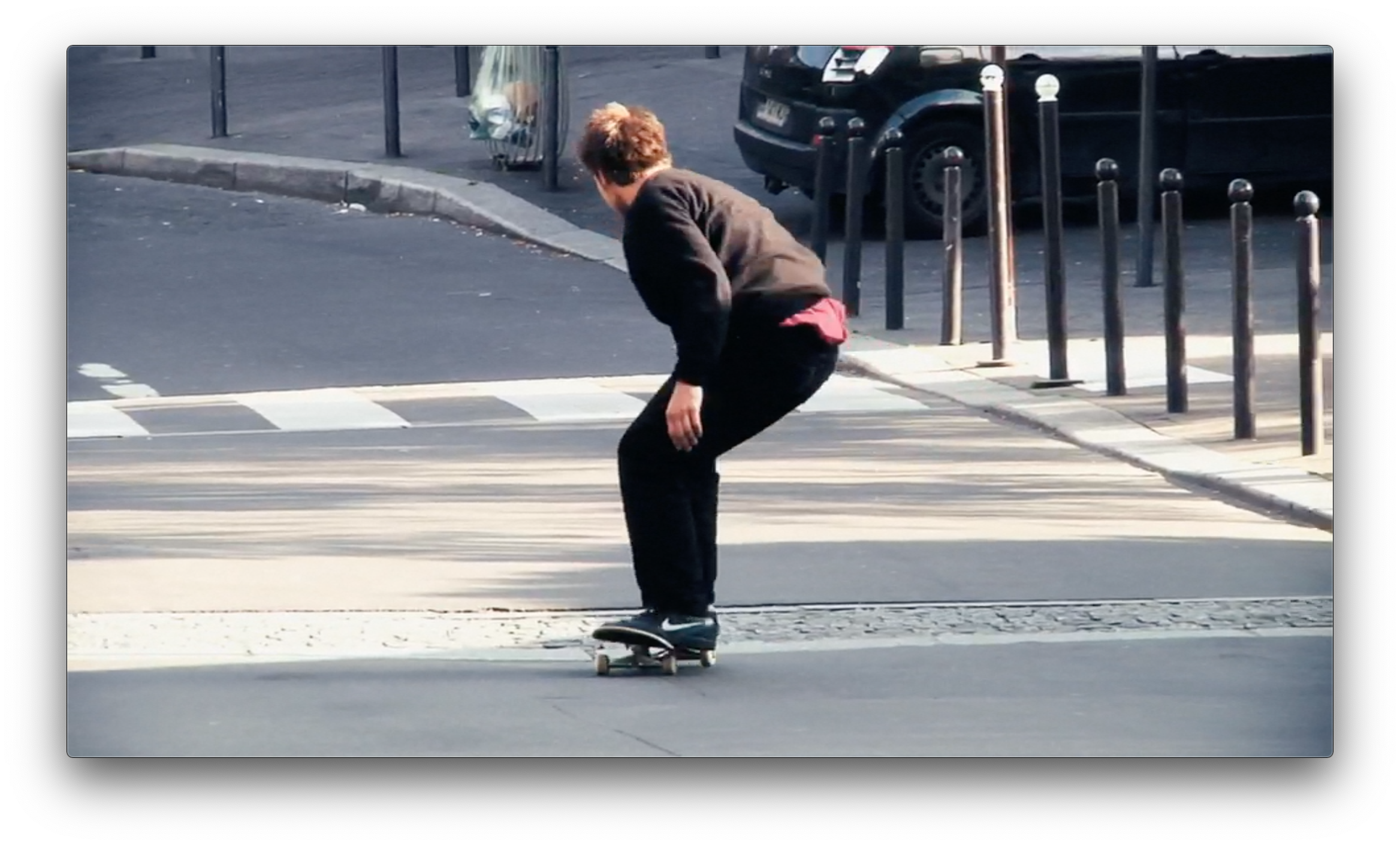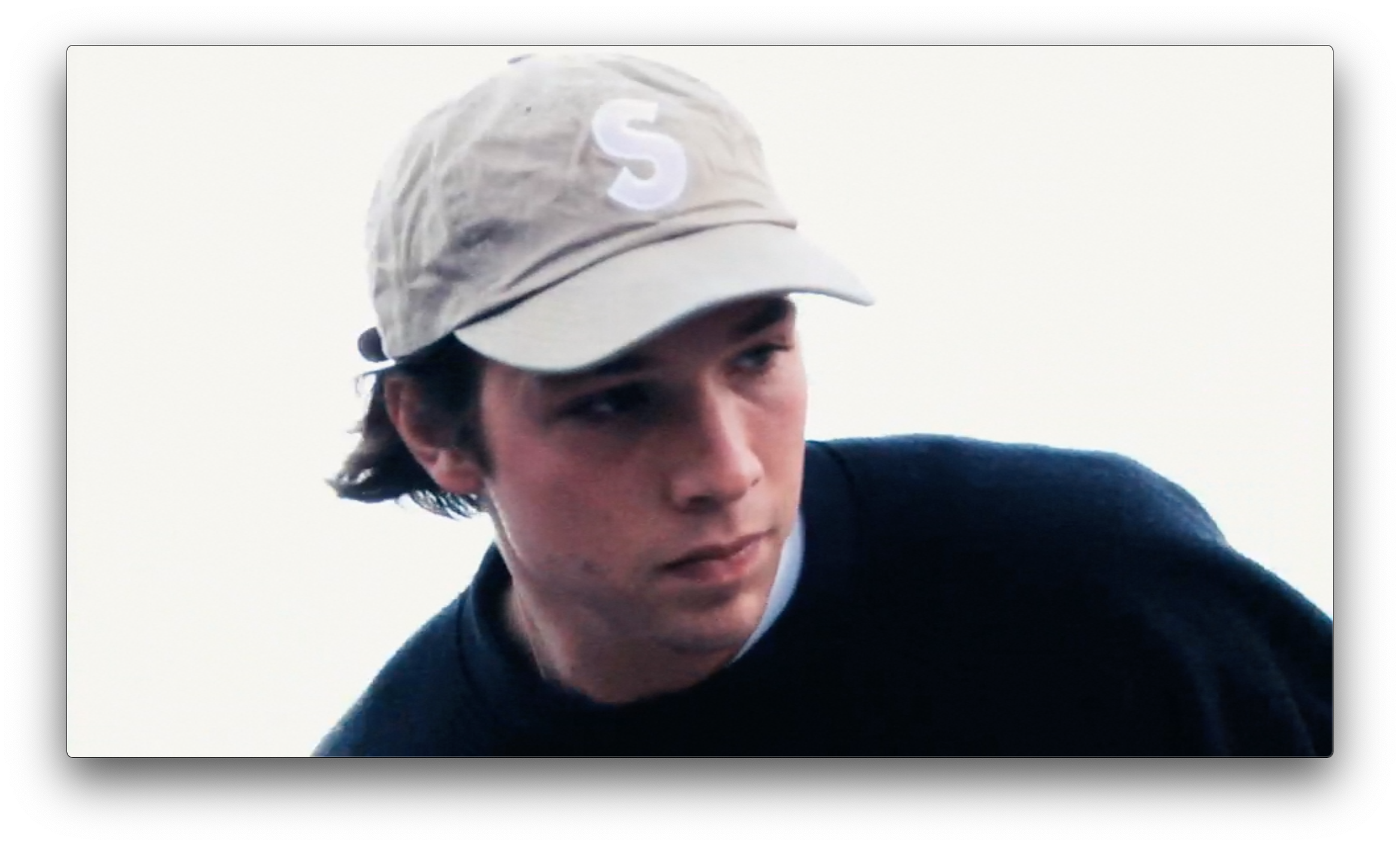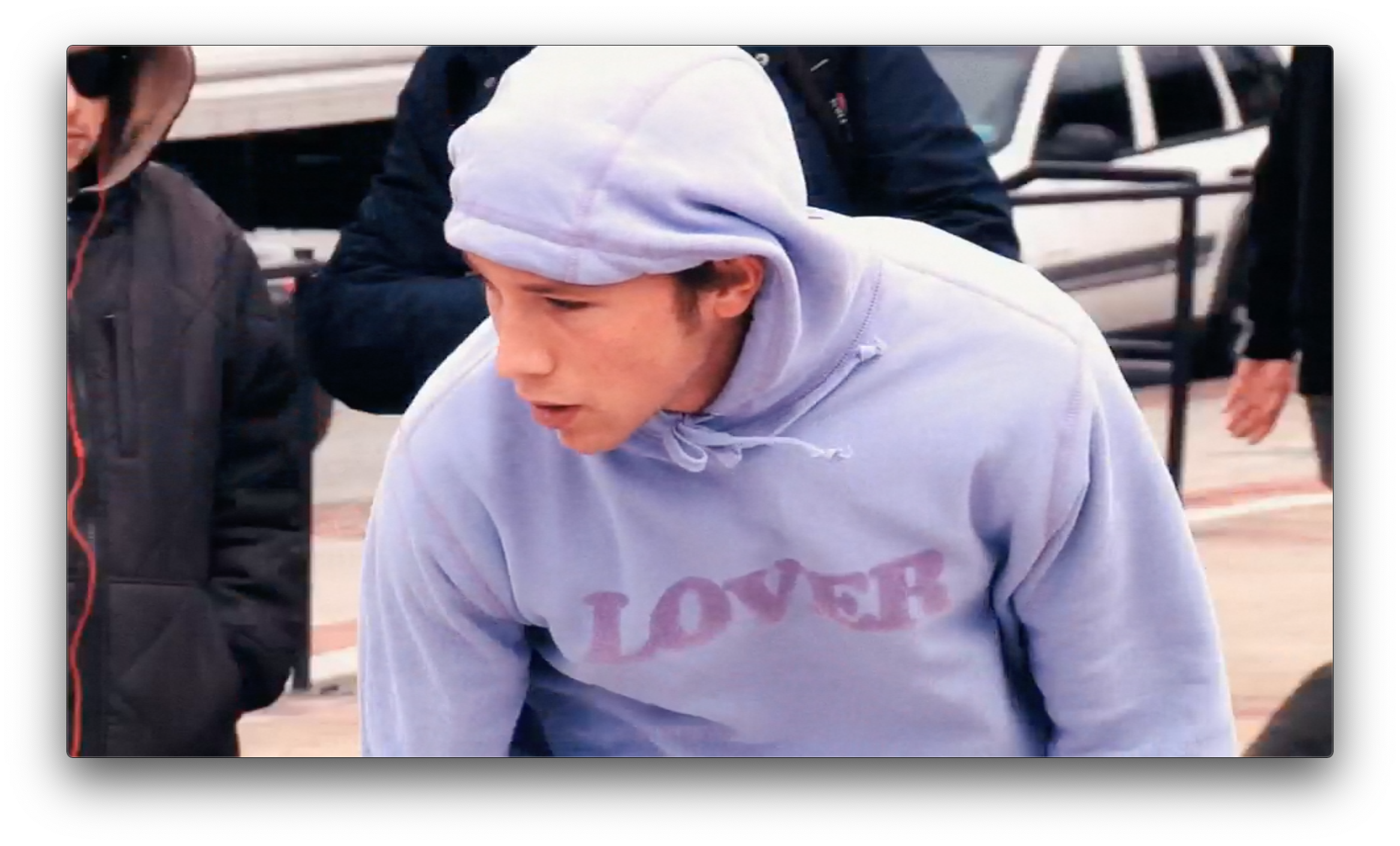 You can watch Supreme «Blessed» on iTunes.